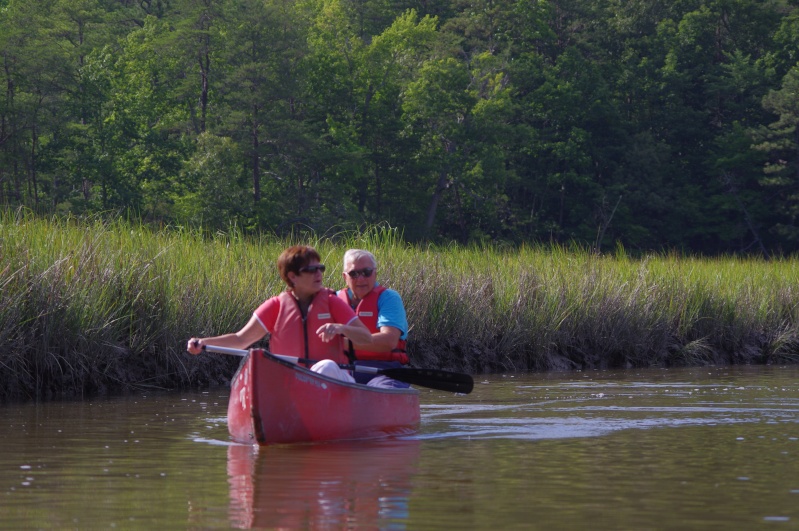 Just because you leave the workforce doesn't mean that you have to spend all your time watching television and Skype-ing with relatives. Staying active is an essential component of being healthy and prolonging your golden years. Check out this article for a few useful tips on how to keep your energy levels up after retirement.
When thinking about retirement, most of us conjure up visions of sleeping late, organizing movie marathons, and joining a book club. Being on permanent vacation sure sounds wonderful. But no matter how exciting having all this free time might seem, retirees must be careful not to abandon their healthy lifestyle altogether. Not going to work every day can equal less movement, so you need to compensate by scheduling activities that involve at least some sort of exercise. Staying active after retirement is critical for mental and physical health.
My parents both retired a couple of years ago, and the first six months were particularly difficult for them. They decided not to relocate and they ended up spending most of their time in, knitting (mom) and watching obscure documentaries about fish on the Internet (dad). They became moody and easily irritable before finally deciding to do something to spice up their new lifestyle. I'm happy to report that they are now enjoy a much healthier way of life, which includes mild exercise, a better diet, and more socializing.
Retirement can come with a plethora of health issues that can prevent you from truly enjoying your golden years. According to studies, retired people have higher odds of developing heart disease; plus, depression can also become a concern for some retirees that choose to isolate themselves instead of getting involved in group activities. If you're leaving the workforce soon, make sure you retirement plan includes staying active and taking care of yourself. Here are five tips that will help.
1. Pick an Active Retirement Spot #
If you're thinking about relocating after retirement, make sure it's to an area or community that encourages an active lifestyle. Forbes recently published a list of the best 25 U.S. cities for an active retirement. Madison (Wisconsin) leads the top, followed by Boulder (Colorado), Portland (Oregon), Seattle (Washington), and Billings (Montana). These cities all encourage walking, jogging, and biking. They also present plenty of volunteering opportunities, so retirees can spend all their free time in a productive and rewarding manner.
Alternatively, you can look for retirement communities that offer supervised exercising lessons, or you can freely indulge in your outdoor hobbies. For instance, my dad is an avid golfer. He used to frequently travel to golf havens during his vacations, Quechee Lakes being his favorite. A few months back, after browsing the Quechee real estate market for a while, he and mom finally decided to purchase a second home there. I couldn't be happier – now they both get to escape the city whenever they want, to an area where they can truly enjoy the fresh air. Plus, they have access to plenty of outdoor recreational activities to choose from.
2. Watch Your Diet #
The only thing that can harm your health quicker than inactivity is a poor diet. Unfortunately, your metabolic rate, or the rate at which you burn calories, slows down with age. Those pesky extra calories will turn into surplus body fat over time, especially if you don't adjust your diet and exercise regime as you grow older. Once you're retired, focus on making a balanced diet part of your lifestyle. Avoid heavily processed foods and take-out; instead, opt for healthier, home-cooked dishes rich in fiber and nutrients.
Ideally, you should eat at least five portions of fruit and vegetables per day. Choose lower-fat meat, poultry, and dairy foods, and eat more fish – at least two portions every week. Cut down on alcohol and limit your consumption of food and drinks that are high in sugar or saturated fat. Also, drink plenty of water – at least 8 glasses per day. Fizzy, sugary drinks are extremely unhealthy, so don't indulge often. For some additional tips on how to develop healthy eating habits, take a look here.
3. Exercise #
For an active retirement, exercise is a must. Swimming, yoga, and walking/jogging are great physical activities that help you stay in top notch shape. According to the U.S. Centers for Disease Control and Prevention (CDC), you should do at least 150 minutes per week of moderate aerobic exercise and two days of muscle strengthening activities. However, make sure your physician approves with your exercise plans, especially if you're thinking about engaging in a new activity or if you suffer from any chronic medical conditions.
4. Travel #
Being healthy isn't only about your body, it's about your mind as well; and there's nothing that stimulates the mind quite like traveling. Meeting new people, exploring new places, interacting with new cultures can really expand your horizons. Traveling always equals invaluable experiences, so take advantage of the fact that you finally have more time off and schedule some trips to keep you busy.
For my parents' anniversary this year, I'm gifting them with two tickets for a cruise. They only went on a cruise once, during their honeymoon, so I'm hoping they will be excited about the idea of repeating that magical experience.
5. Keep Working #
It may sound counterintuitive to keep working after retirement; for some people though, staying put just isn't a viable option. They feel the need to interact with others, network, and keep doing the things they're good at. If working full-time feels like too much, consider taking a part-time gig or doing some volunteer work.
At the end of the day, the rules for staying healthy after retirement aren't that different from the basic guidelines you must follow in order to be healthy all throughout your life. Be careful about what you eat, squeeze in some exercise a few times a week, and keep interacting with friends and loved ones. Aging after retirement can be rewarding and even fun if you address it with a healthy attitude.